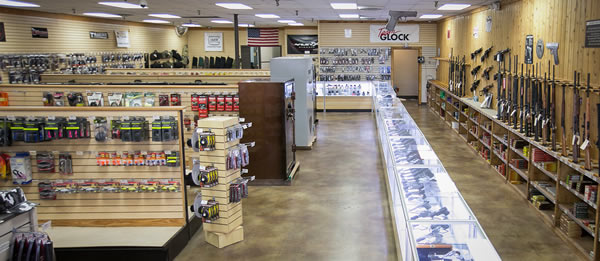 Using a firearm can be a thrilling event at  a shooting range, competition, or hunting; but, it is also a form of personal protection. Purchasing the most effective firearms and accessories can be a difficult task.  For that reason you need sales people knowledgeable in the art of using a firearm. Here at Range, Guns & Safes, our retail store is well-stocked both firearms and experts.
Purchasing a Firearm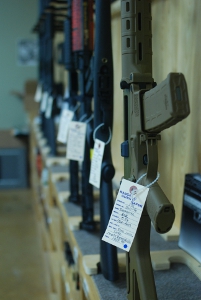 We keep our store stocked with the latest products and firearm accessories. If you're looking for a shooting range or retail shop in or near Metro Atlanta, look no further than Range, Guns & Safes.
In addition to top-of-the-line products, we also have the most knowledgeable staff to assist you with whatever you need. Our staff comprises present members of the NRA, Georgia Carry, USPSA, GSSF, NSSF, NASR, NAFI, former members of USMC, US Army, and Law Enforcement.  Our staff members participate in competitions from IPSC, IDPA, 3-gun, Tactical Rifle, Long Range Rifle, Service Rifle, and 3-position/4-position/prone smallbore rifle.
A Wide Range of Champion, Fort Knox and Fortress Safes
Gun Safes are the best way to protect your family from firearm accidents. Modern Mini Vaults are just the right size to keep close-by for fast access.  Using fingerprint technology or fingertip codes, you can be armed in seconds.
The very large traditional rifle safes hold multiple guns at the same time.  Most have internal spaces to store money and other valuables as well.  If you're a hunter or gun enthusiast, come take a look at the wide range of Heritage Safes we have in our stores.  Someone would be glad to show you all the features and choose the safe that best suits your needs.
Gun Rentals
Not ready to buy?  No problem.  We have over sixty rental guns. Our Rental Counter is stocked with a respectable number of the leading brands; Glock firearms including GEN4, Smith & Wesson M&Ps and revolvers, Springfield XD's, SigArms, Beretta, Heckler & Koch, CZ, FN and Taurus.   All rental guns must use store bought ammunition.
Targets and Ammunition
We have a wide selection of targets covering the majority of Law Enforcement and IPSC Competition needs. Bulk purchasing of targets of any type is available as well.
Our ammunition-of-choice is crafted by Atlanta Arms & Ammo. We carry the full line of their ammunition from .380 to .44 magnum. Both range ammo and match quality is available, like that which is used by Team Glock, the Army Service Pistol Team, Army Action Pistol Team, and the Federal Training Facility.
Once you have tried our firearms…
Decide which is your favorite choice. Don't let hard times get you down. Take advantage of our Layaway Purchase Program. With only 30% down you can lock in your new firearm and it will be held for a period up to two months. As a special bonus for those shoppers that need to try before they buy, we will wave all rentals fees for those items you tried on the day of purchase, so that you can save a little while making a smart choice.